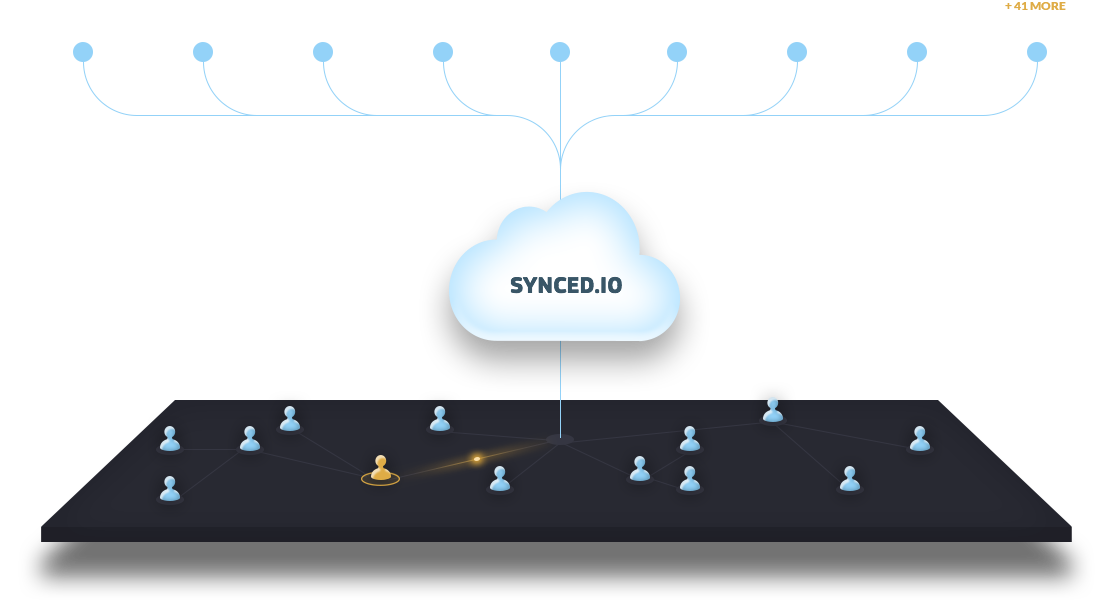 At Synced.io we've always been fascinated by the dynamics of affiliate marketing. Staying on top of the trends can be challenging, especially when acting as a bridge between the publishers and the affiliate networks. 

Understanding the logic of each affiliate network and curating big loads of data is what defines us, but, besides that, we're constantly paying attention to what features we can develop to make our clients' work easier and also to increase the efficiency of our service.

Thus, we've developed new features to Synced.io that will open new possibilities to our clients:

1. Establishing affiliate relationships with merchants that don't work with affiliate networks
You set up a partnership with a merchant that cannot be found in the affiliate networks and want to track sales? We can create an in-house merchant and build all the tracking processes on our side. Easy, hassle-free and ready-to-use.

2. Product feed
At Synced.io it's all about aggregating content from the affiliate networks. While other services on the market focus only on grabbing a part of the data from the networks (reports, discounts, commissions), we work on making available through our API all the data from the networks, including product feeds. Forget about using several services for your business, Synced.io is all you need!

3. Possibility of adding sub-accounts
Taking into consideration the emerging world of influencers, we came up with a solution that would be practical for platforms that are built especially for them. Thus, we developed a feature that allows our clients to create sub-accounts directly from the API. Each sub-account can add, edit and delete their own network configurations. 

4. Creating claim requests for missing transaction directly from the platform
Some of the affiliate networks offer the possibility of sending transaction inquiries through the API. Instead of browsing through your affiliate networks accounts each time you want to make a claim request for a missing transaction, you can submit it directly from your Synced.io account.

5. Applying to affiliate programs directly from our API
Applying to programs requires quite a lot of work: going through each and every affiliate network, searching for the programs and applying to it. Why not replace all this work with applying directly from our API to the programs you wish to join? Use your time for other things, we've got you covered. 

At Synced.io we give our best to stay ahead of our client's needs and to be up to date to the changes that the affiliate marketing sector brings. 

Synced.io is your connector!